We are always on the lookout for talent.
And we can't wait to meet you.
Our most important asset is
our team
---
We are fully dedicated to what we do, but, even more dedicated to who we do it with. Our promise: "bet on us, and we will invest in you."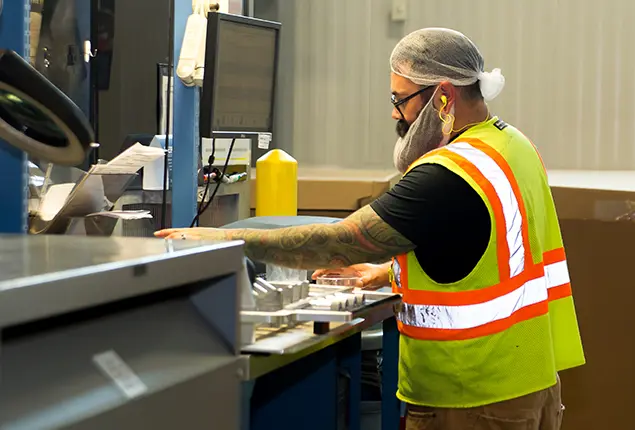 When you work with us, you're joining a unique family that spans three continents and speaks 13 languages. We have a lot to share, so here's a quick look at what to expect...
You are joining a company that has been in the lead of sustainability and recycling since 1976.
You'll actively contribute and participate in the day-to-day operations.
Safety comes first with us, and we make is our business to look out for each other.
We work with purpose and drive because we're delivering packaging for essential consumer goods.
Quality defines everything we do, from bottle production, to reporting, accounting, planning, customer and supplier relations. Attention to detail is taken to a next level.
Logoplaste's culture is unique. The best way to describe it is: If there's a problem, we solve it. If there's a need, we fill it. If we have a dream, we live it.
We dive into everything we do, and we do it with an open heart.
We are stronger because we are all different and unique.
We promise an open, honest environment that caters to your career development.
Innovation is a key driver at Logoplaste. It is present in everything we do, it makes us dream big and work hard.
If you want to join a team that walks its talk, keeps its word, and will never stop helping you grow and succeed, we'd love to hear from you.
Together we Deliver
Our Commitment to Inclusion & Diversity is the basis of our culture and our drive.
Be the place people want to work at.
Logoplaste is an equal opportunities employer, where the foundation of our culture and our drive is based on Diversity & Inclusion.
At Logoplaste we are all unique and different, everyone is accepted and respected for who they are. This is our strength.
Why us?
Well, it's really simple …
Our Code of Conduct applies to all of us at Logoplaste.
We operate in many countries across the world, and we are citizens of nations with varying laws, regulations, and customs. Logoplaste's commitment to the highest standards of ethical conduct transcends national boundaries.
The Code of Conduct helps us understand who we are at Logoplaste. It shapes our attitudes, our actions, our behaviors, and our decisions.
Listening to what our team has to say is the only way to access and measure how we are doing. 
Confidential and anonymous, these surveys cover a broad set of topics, giving top management a clear vision of what needs to be done.
Growth, career progression, mentoring, change, and training are all part of our of DNA. Different opportunities, different locations.
Mentoring, training, and supporting your growth and progress are all part of our of DNA. Each Logoplaste location offers unique opportunities for your career. You're free to explore them all. Different opportunities, different locations.
Coming up next
Job openings
We scout for talent. Hire on attitude.