We package the world's
biggest brands
---
Logoplaste designs and manufactures innovative packaging that jumps off the shelf. We do it using the most sustainable processes and materials we can create.
See what we make
WALL TO WALL
Reduces CO2 emissions
---
Logoplaste is the industry leader in embedded, wall to wall manufacturing, which puts our package production lines inside your operation. Wall to wall is the most sustainable way to deliver rigid plastic packaging, because it eliminates freight, synchronizes production, and reduces CO2 emissions.
Learn more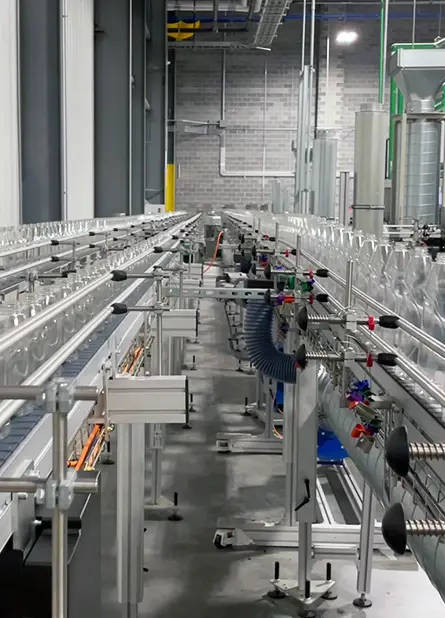 ---
Logoplaste is working to create a circular economy for plastic packaging. Our goal: 100% bottle-to-bottle lifecycles that reuse and recycle plastic in an endless, efficient loop.
Skeptical? We understand, but creating sustainable plastic packaging is much more than our duty. It's our only viable future. 
We are putting all of our skill, knowledge, and creativity to work to make it happen.
Want to start something great?
Do it here
---
Help us reinvent plastic packaging. Whether you're fresh out of school or looking for your next challenge, we'd love to meet you.
Apply now